An enterprise project management tool is a software solution designed to help large organizations manage complex projects and programs. Unlike basic project management tools meant for individuals or small teams, these tools are aimed at enterprises with hundreds or thousands of projects, distributed teams, and sophisticated needs.
Enterprise project management software comes with features that make it suitable for managing the volume, scope, and complexity of projects in large companies. They offer scalability, security, customization, integration capabilities, and advanced reporting and analytics to help enterprises gain complete visibility and control over multiple projects.
Some examples of project management tasks that enterprise solutions facilitate are: resource allocation across projects, time tracking, expense management, risk management, issue logging, document management, collaboration and communication across distributed teams, and dashboards giving executives a high-level view of the progress and health of all projects.
In essence, an enterprise project management tool helps optimize processes, boost efficiency, improve transparency, and enable better decision making for organizations handling a large number of complex initiatives.
Table of Contents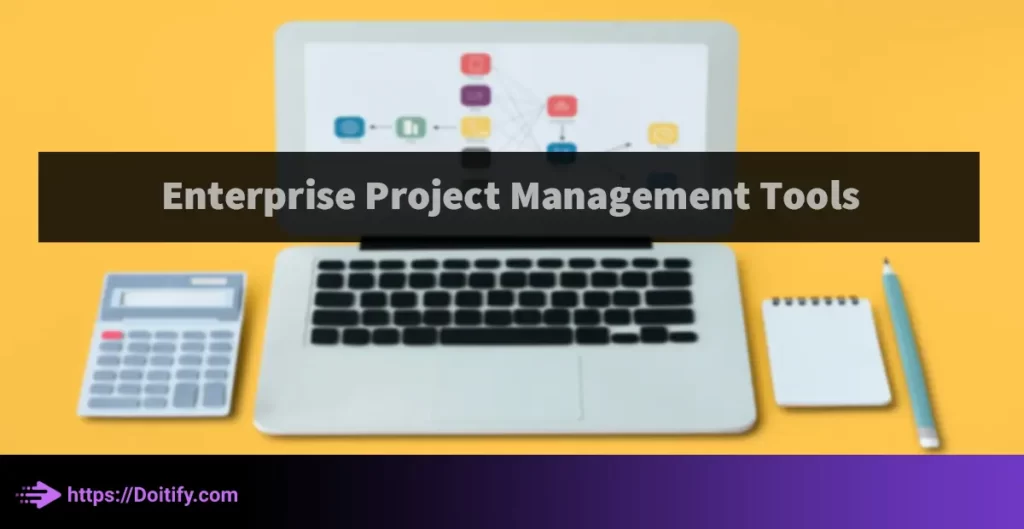 Key Factors To Consider In An Enterprise Project Management Tool
Scalability
One of the most important factors to consider when choosing an enterprise project management tool is its ability to scale as your business and project needs grow. As the number of projects, resources and complexities increase, the software should be able to scale technologically and functionally without disruption.
Look for features that indicate good scalability:
Ability to add a large number of projects, tasks and resources with no slowing down of performance. The tool should have a robust and stable framework that can accommodate thousands of projects and tasks without crashing.
Flexible structure that allows customization of fields, statuses and workflows for different project types and teams. This ensures the tool can adapt as your needs change over time.
Effectively handling large files and data volumes. The software architecture needs to be designed to process high amounts of data from tasks, timesheets, expenses, documents, etc.
Fast performance for a large user base. The tool must be able to efficiently handle interactions from hundreds or thousands of concurrent users without lag or timeouts.
Smooth upgrades and migrations. The software should have a history of implementing major upgrades and version changes seamlessly for clients, without loss of data or disruption.
Security
As more business processes move to the cloud, information security has become a top concern for enterprises. An effective enterprise project management tool must have robust security measures in place to protect the confidentiality, integrity and availability of your data and systems.
Look for the following security features when evaluating tools:
Role-based access – The ability to assign different permission levels and views to various user roles. This ensures that only authorized personnel can access sensitive project information on a need-to-know basis.
Multi-factor authentication – Using additional identity verification methods like one-time passwords, biometric scans or security tokens in addition to usernames and passwords. This provides an extra layer of security to restrict access.
Data encryption – All data stored and transmitted within the tool should be securely encrypted using industry-standard techniques. This prevents unauthorized parties from accessing and reading sensitive project details even if the database is compromised.
Firewalls and antivirus – The tool's network and servers should incorporate business-grade firewalls, antivirus and other malware protection software to block malicious traffic, viruses, ransomware, etc.
Audit trails – Comprehensive logs tracking all user activity within the system. This allows you to monitor for any suspicious behavior, data breaches and quickly identify the source if they occur.
Penetration testing – Regular external security audits and penetration tests to identify vulnerabilities within the tool before hackers can exploit them. An enterprise tool should be built with security as a top priority.
Integration
Large organizations use a variety of different software applications to manage different business functions. An effective enterprise project management tool should be able to integrate and sync data with these existing systems for a connected workflow.
Key integrations to look for include:
ERP systems – Integration with your enterprise resource planning software (SAP, Oracle, etc) allows syncing of project data like tasks, resources, budgets and expenses. This ensures data consistency and visibility across systems.
CRM software – Connection to your customer relationship management platform (Salesforce, Hubspot, etc) enables syncing of customer and project information for a holistic view of your engagements.
HR systems – Integration with your human resource management software provides up-to-date employee data like roles, departments and skills within the project tool. This eases resource assignment and management.
Collaboration tools – The ability to sync tasks and projects with collaboration applications like Microsoft Teams, Slack and Google Workspace facilitates communication and progress sharing among teams.
Accounting software – Integration with accounting and billing solutions like QuickBooks, Xero and Netsuite allows you to track project costs and bill clients directly from within the project management tool.
Custom applications – Most enterprise tools offer APIs and connectors that allow you to integrate with proprietary or legacy in-house systems. This ensures seamless data exchange across the ecosystem.
Customization
Due to the diversity of projects, teams and workflows within large enterprises, the ability to customize an enterprise project management tool is critical.
Look for tools that allow:
Custom fields – The option to add custom fields and attributes specific to your projects. This could include technical specifications, client details, budget codes, milestones, tags, and more.
Custom statuses – The flexibility to define custom statuses at various stages of the project lifecycle. Statuses should be customizable for tasks, issues, timesheets, expenses and other objects.
Workflow customization – The ability to modify and create new workflows for different projects and teams. This ensures processes are tailored to your unique needs.
Template creation – Option to create and manage templates for common project types. Templates typically include predefined fields, processes, milestones and resources – making project onboarding fast and consistent.
Design customizations – Possibility of customizing the look and feel of the interface through options like themes, colors, fonts and layouts. This enhances the user experience.
Language support – Support for multiple languages within the tool interface and data. This enables a global enterprise to manage localized projects effectively.
Modules and add-ons – Availability of third-party integrations, plugins and modules that extend the features of the tool. This allows enterprises to customize the solution as their needs evolve over time.
Reporting And Analytics
Advanced reporting and analytics capabilities are essential for enterprises to gain insights into project performance, risks, budgets and resource allocation across their portfolios.
Look for the following features in an effective enterprise project management tool:
Dashboard views – High-level, customizable dashboards showing summaries of key project metrics like status, milestones, budget, issues, and timelines. Dashboards give executives a quick view of the health of all initiatives.
Automated reports – Ability to generate a variety of pre-configured reports on project progress, time tracking, expenses, risks and more. Reports can be scheduled and distributed automatically on a predefined frequency.
Ad hoc reports – Flexibility to quickly create custom reports based on specific project aspects, resources, clients,budgets, and tags. This ensures you can generate any insights needed on demand.
Data visualization – Charts, graphs and other data visualization elements within reports for easy comprehension of trends, variances and anomalies within project data. Visual reports are more impactful.
Analytic filters – Ability to filter project data based on a variety of attributes for more granular visualization and analysis. Filters should be available based on activities, resources, dates, statuses, financials, and other parameters.
Benchmarking – Capability to compare current project metrics against historical performance, industry standards or organizational KPIs. This helps identify improvement areas and best practices.
We have been written about Time Tracking Project Management Tool in another article.
Benefits Of Using An Enterprise Project Managrment Tool
Improved Collaboration And Communication
One of the biggest benefits of enterprise project management tools is the improved collaboration and communication they facilitate for distributed project teams.
Increased Efficiency And Productivity
By automating processes, eliminating redundancy and providing complete visibility into projects, enterprise project management tools help improve the efficiency and productivity of organizations.
Complete Project Visibility
By providing a single source of truth for all project-related data and activities, enterprise project management tools enable executives, managers and team members to have complete visibility into the status, health and progress of initiatives.
Better Resource Management
Effectively managing personnel is critical for the success of complex projects in large organizations.
Enterprise project management tools improve resource management in the following ways:
Centralized resource pool – The tool provides a single place to view the full set of employee skills, ratings, and availabilities across projects. This eliminates spreadsheets and manual coordination.
Optimal assignment – Features like skills-based search and automatic assignment recommendations help match the right resources to the right tasks.
Real-time status – As team members update their status, time spent and tasks completed within the tool, their real-time availability and workload become immediately apparent.
Transparent workloads – Managers have full visibility into the number of hours resources are assigned to various projects and tasks. This helps avoid over-allocation.
Time tracking – Electronic timesheets ensure accurate and comprehensive logging of time spent on activities. This data aids future resource planning and estimation.
Skill development– The tool allows tracking of experiences and tasks assigned to employees over time. This provides insights to help develop the skills of high-potential resources.
Expense monitoring – Since expenses are recorded against specific projects and resources within the system, budget overruns per employee can be quickly identified and contained.
Easy Adaptation To Change
One of the biggest challenges for enterprises is adapting to constantly changing requirements, priorities and circumstances across multiple projects. An effective project management tool helps organizations easily adapt to change in the following ways:
Flexible tasks – The ability to modify task specifications, dependencies, durations, owners and deadlines on the fly ensures teams can keep up with shifting needs.
Agile workflows – For more dynamic projects, agile features within the tool like Kanban boards and sprint planning support an adaptive approach where requirements evolve through collaboration.
Resource reallocation – Tools that provide real-time clarity into personnel availabilities make it easy to reassign resources to higher priority tasks as project demands change.
Automated notifications – Email and in-app alerts keep all teams apprised of any updates or modifications to tasks and timelines. Changes propagate rapidly.
Template adaptation – Modifying existing templates and processes to accommodate new requirements can be done quickly and consistently across projects.
Reporting customization – The flexibility to modify reports, views and dashboards to align with changing metrics of measurement ensures accurate visibility into projects.
Document version control – Robust versioning of project documents, plans and specifications allows teams to readily incorporate updates and changes while maintaining file integrity and context.
We have been written about Agile Project Management Tool in another article.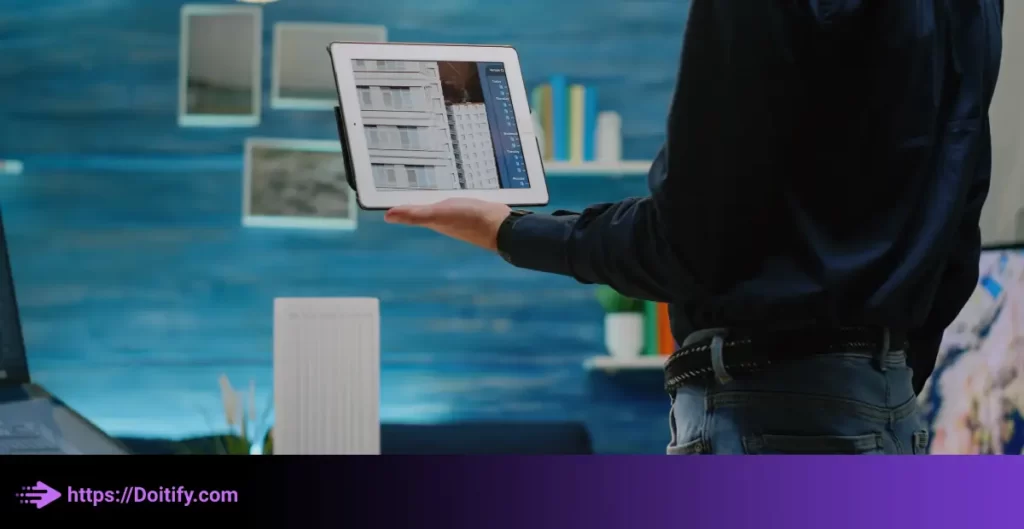 When Should You Use An Enterprise Project Management Tool?
For Large Scale And Complex Projects
Enterprise project management tools truly come into their own for the largest, most complex projects undertaken by organizations.
Some reasons they are ideal for such initiatives are:
Centralized oversight – A single platform provides executives and managers complete visibility into the status of all workstreams, tasks, milestones and issues across the project. This level of oversight is critical for very large endeavors.
Scalable frameworks – The internal technology architecture and data structures of enterprise tools can scale to accommodate the thousands of activities, resources and dependencies that characterize massive projects.
Configurable workflows – The extensive customization options within enterprise tools allow teams to model the specific processes and approvals required to manage work of great scope and complexity.
Integrated stakeholder communication – Stakeholders across the organization and beyond (client teams, vendors, regulators) can be brought onto a common platform to simplify collaboration, issue logging and progress updates for initiatives involving many participants.
Analytical problem solving – The powerful reporting and business intelligence features within enterprise tools provide the data-driven insights required to resolve issues, manage risks and direct large projects involving significant capital investments.
Adaptive planning – Agile capabilities like Kanban boards and real-time task management allow teams to manage high uncertainty and constant change – common characteristics of complex projects.
For Multi-Site And Distributed Teams
As projects increasingly involve teams dispersed across multiple locations, an enterprise project management tool becomes essential for effective coordination and communication.
Some reasons to use such a solution for distributed initiatives are:
Central collaboration hub – The tool provides a single place for all members to update tasks, ask questions, upload documents, and discuss issues. This eliminates confusion from multiple channels.
Real-time task management – As one team updates a task, all others see the change immediately. There are no delays or miscommunications due to time zone differences.
Clarity on contributions – Managers have full transparency into the work being done by each team. Progress, blockers and issues coming from any location are readily apparent.
Transparent communication – Comments, messages and activity feeds within the tool ensure all teams, no matter their physical distance, receive critical project updates simultaneously. There are no communication gaps.
Simplified reporting – Managers can generate consolidated progress reports pull from data across locations. There is no need for separate update calls from each site.
Streamlined handoffs – Interfaces that highlight interdependent tasks make it easy for geographically separated teams to hand off work seamlessly.
Document collaboration – The ability to comment on and assign files jointly, right within the tool, cuts across distances and facilitates smooth document workflows.
For Projects Spanning Multiple Departments
Complex initiatives that cut across departmental boundaries within large enterprises require tight coordination and clear communication among functionally siloed teams.
Enterprise project management tools help in the following ways for such initiatives:
Centralized oversight – Executives gain a comprehensive view of the contributions, progress and issues coming from all departments involved in an interdepartmental project. Silos are broken down.
Transparent task management – All teams have clarity not just into their own tasks but those of other departments they interface with. This reduces delays and friction in cross-functional work.
Automated issue tracking – As problems, blockers or changes arise within one department, the entire project hierarchy is notified immediately. Timely resolution from a multi-disciplinary lens is possible.
Configurable workflows – The extensive customization features of enterprise tools allow modeling of approval processes and hand-offs specific to how work flows between departments in a particular organization.
Analytics-driven optimization – Insights from project performance data help identify areas of inefficiency, redundancy or misalignment between departmental processes. Continuous improvement is enabled.
Integrated communication – In-built messaging, activity feeds and notifications ensure seamless communication flows – both vertical (manager to team) and horizontal (team to team) – for a matrixed, multi-departmental project structure.
We have been written about Personal Project Management Tool in another article.
Best Enterprise Project Management Tools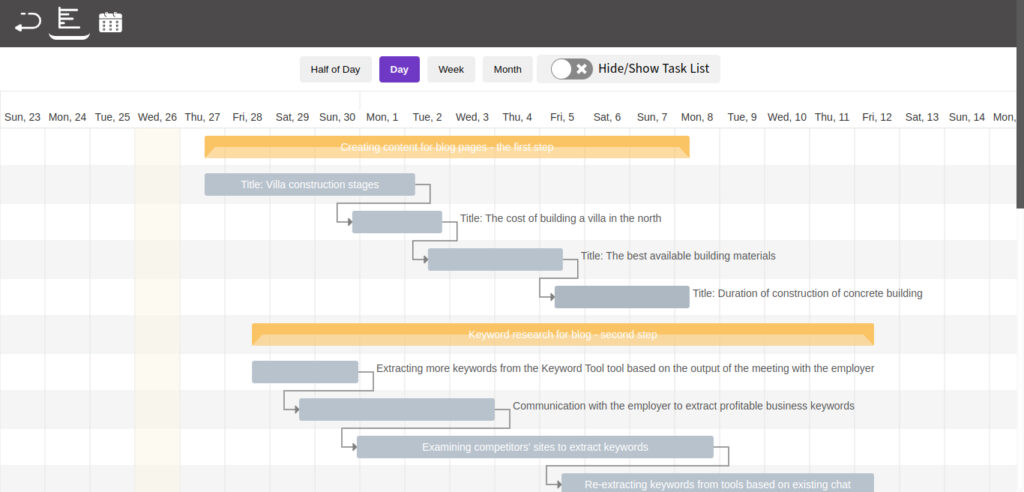 Doitify is a cloud-based enterprise project management tool that helps teams of all sizes to plan, track, and manage their projects. It offers a variety of features that make it easy to stay organized and on top of your work, including task lists, Gantt charts, Kanban boards, and more.
Doitify is also integrated with a variety of other tools, such as Google Drive, Dropbox, and Slack, making it easy to collaborate with team members.
Doitify is a powerful project management tool that can help teams of all sizes to be more productive and efficient. It is easy to use, affordable, and integrates with a variety of other tools.
Platforms: Doitify is available on the web, as well as mobile apps for iOS and Android.
Best For: Doitify is best for teams of all sizes that need a project management tool that is easy to use and affordable. It is also a good choice for teams that need to collaborate with team members who are located in different places.
Doitify Features
Task lists: Doitify allows you to create task lists to keep track of your work. You can assign tasks to team members, set deadlines, and track progress.
Gantt charts: Doitify Gantt charts allow you to visualize your project timeline and see how tasks are related to each other.
Kanban boards: Doitify Kanban boards allow you to visualize your work in progress and see where tasks are in the process.
Integrations: Doitify integrates with a variety of other tools, such as Google Drive, Dropbox, and Slack, making it easy to collaborate with team members.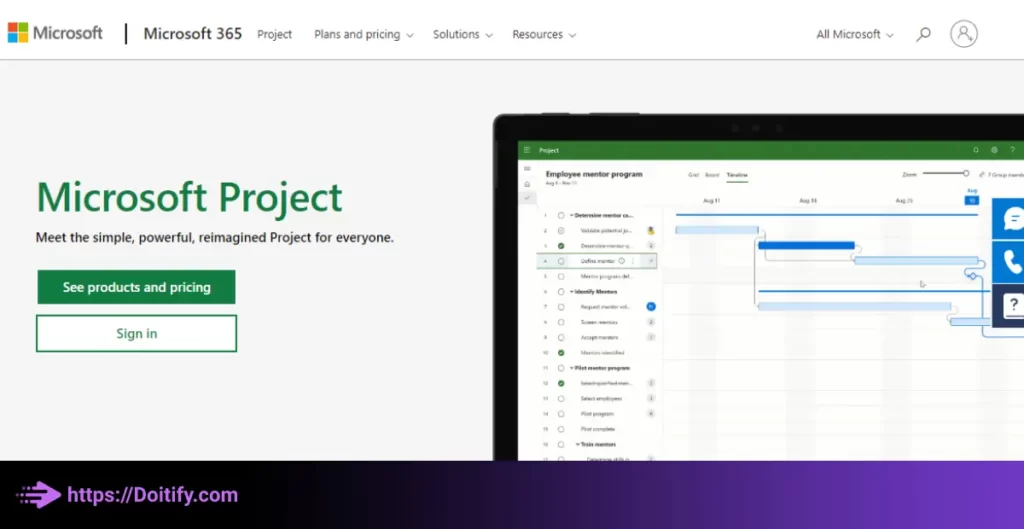 Microsoft Project is a feature-rich enterprise project management tool that provides comprehensive capabilities for organizations of all sizes.
Microsoft Project Features
Project scheduling – Robust Gantt charts, timeline views and graphical indicators help teams plan projects, track progress and identify issues at a glance.
Resource management – Flexible tools to assign tasks to resources based on skills, costs and availability. Work and resource utilization can be optimized.
Reporting and dashboards – Over 100 default reports and templates on schedules, costs, assignments, timelines and risks. Custom reports can also be created.
Collaboration – Integration with Microsoft 365 and Teams facilitates smooth communication, file sharing and task management for distributed teams.
Templates – Ability to save and reuse templates for recurring projects, making future initiations fast and consistent.
Budgeting – Comprehensive budgeting features to track project costs, allocate budgets to tasks and identify variances. This ensures projects stay within budget.
Integration – Tight integration with other Microsoft applications (Outlook, Excel, Access) as well as many other enterprise tools.
Customization – Options to customize views, assign permissions and modify features to closely match internal workflows.
Microsoft Project Benefits For Enterprises
Broad functionality in a familiar interface
Leverages existing Microsoft workflow and collaborations tools
Strong product support from Microsoft
Best for:
Organizations already familiar with Microsoft applications
Teams in industries with standardized project requirements
Organizations after comprehensive yet somewhat customizable PPM capabilities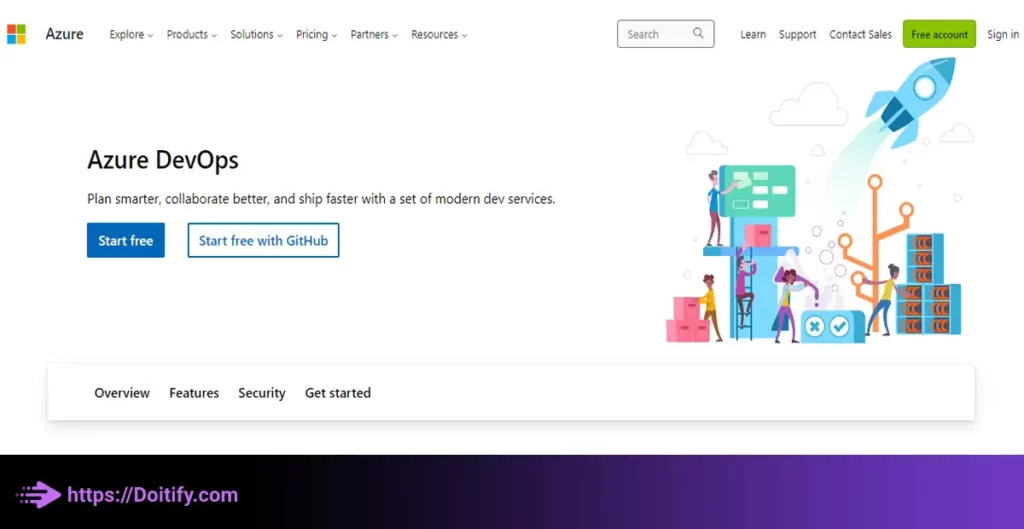 Microsoft Azure DevOps is an enterprise-grade Agile planning and project management tool for software development and IT service management.
Microsoft Azure DevOps Features
Work item tracking – Flexible work items to track bugs, tasks, requirements, tests and more. Integrated Kanban boards provide Agile planning and execution.
Version control – Native integration with Azure Repos for source code management using Git. This facilitates continuous integration/delivery of software updates.
Package management – Ability to build, test and release software packages and deploy them to Azure cloud environments.
Continuous integration – Automated builds after every code check-in. This identifies errors early and speeds up the DevOps cycle.
Requirements management – Tools to gather, trace and manage requirements throughout the application lifecycle.
Test case management – The ability to author, organize and track the execution of test cases within the platform itself.
Release management – Features to track the planning, building and deployment of application releases.
Reporting – Dashboards and reports on work item status, build health, test results and release details.
Collaboration – Built-in chat, wiki and task boards facilitate team coordination within the tool itself.
Integration – Native integration with other Azure services for hosting, continuous integration and monitoring of applications.
Customization – Highly customizable dashboards, forms, boards and workflows to match the specific DevOps processes of your organization.
Microsoft Azure DevOps Benefits For Enterprises
Purpose-built for DevOps and Agile-based software delivery
Integrated platform for the entire application lifecycle
Leverages infrastructure, tools and resources within Azure ecosystem
Best for:
Technology companies with in-house application development
IT departments driving Agile transformations
Organizations seeking a holistic DevOps solution on Microsoft Azure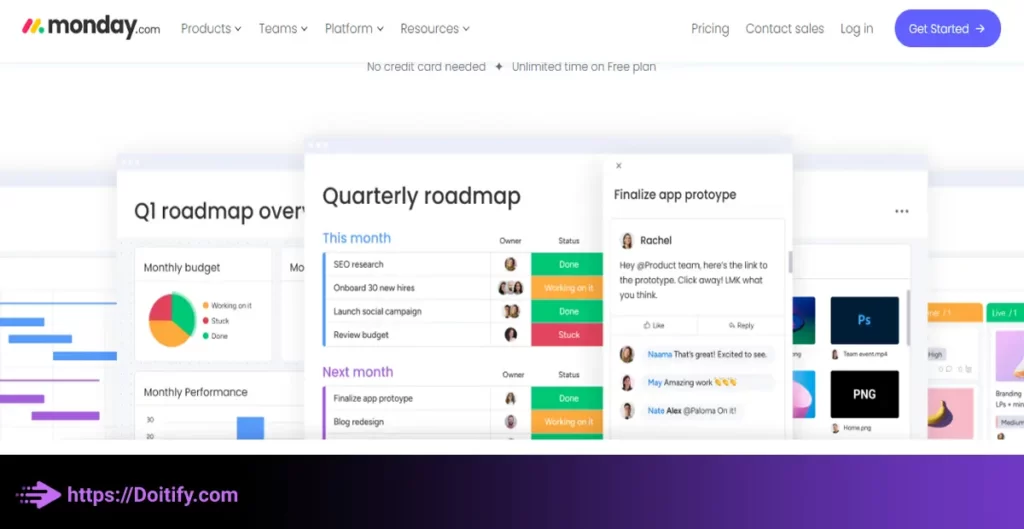 Monday.com is a flexible, cloud-based work OS that provides rich project management functionality for teams of all sizes.
While transparency, flexibility and ease of use are strong points, Monday.com's less rigid governance model may not suit the compliance needs of the largest enterprises.
Best for:
Agile teams looking to improve processes and productivity
Companies with repetitive work needing automation
Organizations that value flexibility over rigid governance
Monday.com Features
Boards – Kanban-style boards to visualize workflows, automate processes and track project progress using dynamic cards.
Automation – Robust tools to automate repetitive tasks, notify teams about updates, trigger workflows and integrate systems.
Reporting – Interactive dashboards and ad-hoc reports on board data to gain insights and identify bottlenecks.
Templates – Ability to easily create and reuse customized templates for recurring work types.
Integrations – Over 300 integrations with G Suite, Slack, Zapier, Dropbox and others to seamlessly connect tools and systems.
Version history – Comprehensive logging of all changes to provide full visibility and traceability of work.
File sharing – Ability to attach and collaborate on unlimited files directly within boards and cards.
Collaborative spaces – Option to create separate, permission-controlled spaces for different teams, clients or projects.
Timeline view – Visual depiction of dependencies, deadlines and milestones for work items along a chronological timeline.
Customizations – Capability to customize status, columns, card types, fields and workflows to match unique processes.
Benefits for enterprises:
Extremely flexible platform to model virtually any workflow
Low code approach speeds up process automation projects
Rich feature set at an affordable price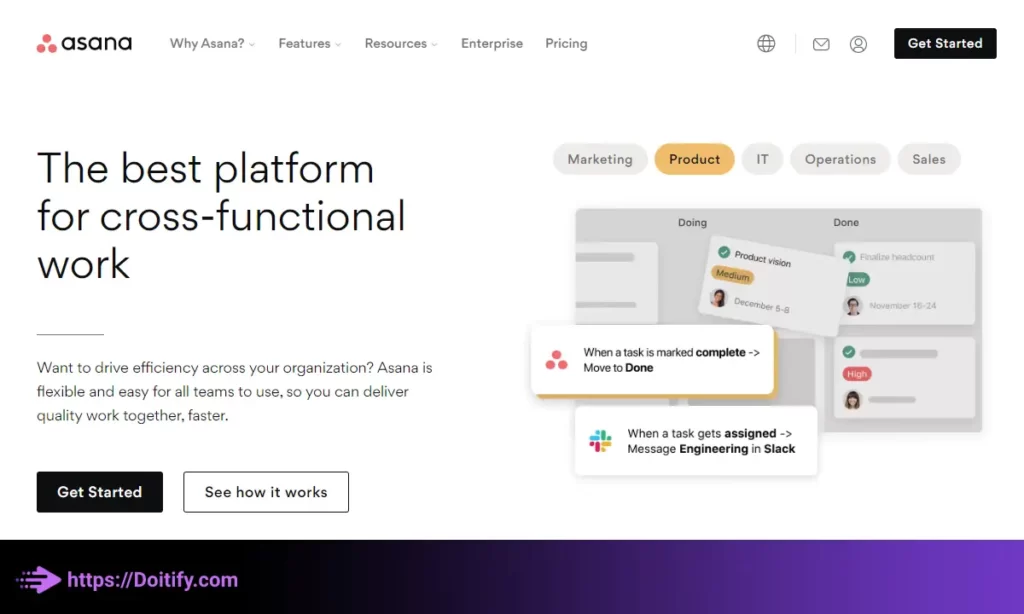 Asana is a work management platform that provides project and task management functionalities in a simple, collaborative interface.
While Asana provides rich functionality, its less rigid approach and limited admin control may not suit the needs of the largest enterprises. It is best suited for medium-sized businesses and teams that value agility over governance.
Best for:
Agile and highly collaborative work environments
Teams that value flexibility over governance
Organizations that want to standardize on a single work management solution
Asana Features
Tasks – Flexible tasks that teams use to track work, assign due dates and organize into projects.
Boards – Kanban-style Boards allow teams to visualize workflows and manage work in a highly flexible, adaptive way.
Automations – Powerful automations to trigger actions, assign tasks, notify teams and integrate systems.
Reporting – Dashboards, charts and customizable analytics reports to track progress and optimize workflows.
Templates – Templates to standardize and speed up creation of common project types.
Integrations – Over 300 native integrations with Gmail, Slack, Dropbox, and more for a seamless workflow.
Activity feeds – Real-time activity feed to keep everyone updated on changes to tasks and projects.
File attachments – Option to attach and collaborate on files directly within tasks.
Comments – @mention teammates to create context-specific comment threads within tasks.
Custom fields – Flexibility to add custom fields, statuses and automations as needed.
Benefits for enterprises:
Simple, intuitive interface that teams can adopt quickly
Centralized hub for collaborating across projects and teams
Low TCO due to limited admin features and straightforward pricing
We have been written about Visual Project Management Tools in another article.
Conclusion
In summary, enterprise project management tools provide crucial capabilities that help large organizations bring order to chaos. They offer scalability, security, customization, integration and advanced analytics that empower managers with complete visibility and control over multiple complex initiatives.
FAQs
What are the main benefits of enterprise project management tools?
The main benefits are improved collaboration, increased efficiency and productivity, complete project visibility, better resource management, and easy adaptation to changing requirements. They help large organizations manage complexity, coordinate distributed teams, and gain insights to optimize processes.
Why is security important for these tools?
Enterprise project management tools store and manage sensitive project data related to budgets, timelines, client details, and intellectual property. Robust security features like encryption, access controls, and activity audits are needed to protect this confidential information from unauthorized access and data breaches.
How do they improve team communication?
They provide a centralized platform for all project-related conversations, file sharing, task assignment, and progress updates. This, along with features like @mentions, messaging, and activity feeds, streamlines communication and keeps distributed teams on the same page.
How do I choose the right tool for my organization?
Consider factors like scalability, security, customization, reporting, and integration capabilities based on your specific needs. Evaluate how well each option meets the functional and technical requirements for your projects and teams. Then compare the cost and level of support offered.
What questions should I ask vendors during demonstrations?
In addition to understanding pricing plans and support options, ask about scalability limits, response to prior outages, uptime percentage, security certifications, integration options, customization flexibility, types of available reports, and client success stories for organizations of a similar size and with similar needs.