Project management tools play an essential role in keeping Mac-using teams organized, productive and on track towards their goals. With Apple's emphasis on simplicity, aesthetics and integration, many Mac fans demand software solutions that complement their streamlined, intuitive workflows.
That's why choosing the right project management tool for your Mac team matters. The tool should align with how Mac professionals naturally organize information, communicate and collaborate while providing the key capabilities required to manage tasks, projects and people effectively.
Table of Contents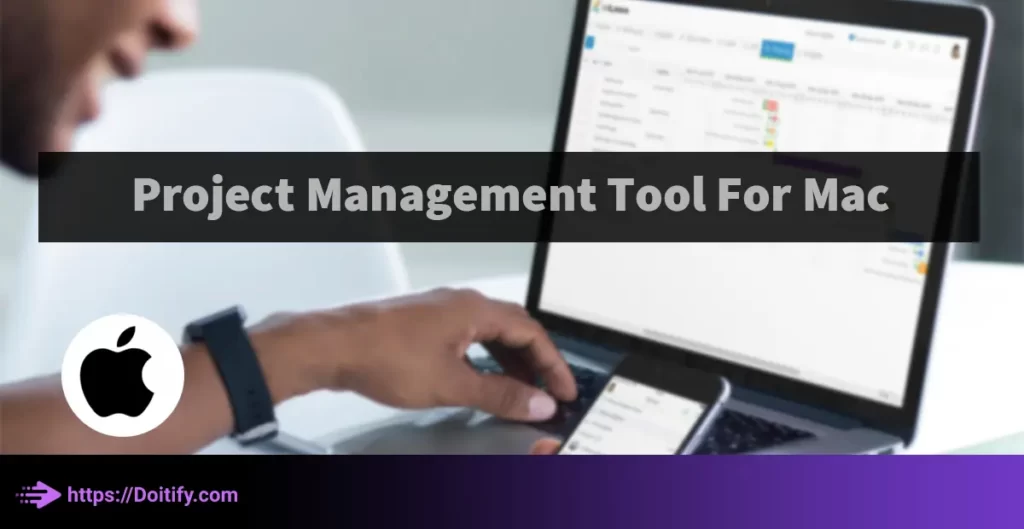 Tips On Choosing The Right Project Management Tool For Mac
Individual vs Team Needs
One of the first considerations when choosing a project management tool for Mac is whether you need a solution for yourself as an individual or for your whole team.
Tools optimized for:
Individuals – Offer basic features like simple task lists, reminders and calendar integration. Examples include TickTick, Microsoft To Do and Wunderlist.
Teams – Provide more robust tools for collaboration, assigning tasks, file sharing, discussing projects and tracking progress together. Examples include Asana, Teamwork Projects and Trello.
While some tools can work for both individuals and teams, they tend to excel at one use case or the other.
Key questions to ask:
How many people will use the tool?
Will tasks need to be assigned and delegated?
Do teammates need to communicate and comment within the tool?
Will files need to be uploaded, reviewed and discussed?
Do you need to track team-wide progress and metrics?
If the answers point to high levels of collaboration, delegation and communication needs, a dedicated team solution will likely work better. But if you primarily require a simple task tracker for yourself, an individual tool will suffice.
Features That Matter Most
When choosing a project management tool for Mac, clarify which features matter the most for your specific workflow and team.
Common important features include:
Task lists – The ability to create and organize tasks in simple lists.
Boards – Visualizing tasks on boards with columns and cards for a Kanban-style view.
Calendars – Integrating tasks and due dates into a calendar view.
Reminders – Setting reminders and notifications to ensure tasks don't slip through the cracks.
Assigning tasks – Being able to delegate tasks to specific team members.
Tracking progress – Seeing the current status of tasks and projects.
Integrations – Connecting the tool with other apps your team uses like G Suite, Slack, Dropbox, etc.
Flexibility and customization – Tailoring the tool to fit your workflows through forms, templates, automations and more.
Real-time updates – Allowing teammates to see updates as they happen in projects and tasks.
Reflect on your team's unique needs and priorities, then evaluate how well different tools support those specific requirements over basic features counts. Ask teammates what matters most to them.
Simplicity vs Customization
When choosing a project management tool for your Mac, you'll need to assess your preference for simplicity or customization.
Most tools fall on a spectrum:
Simple and easy to use – These tend to offer basic features in an intuitive interface that requires little learning but provides limited customization. Examples include To Do, Wunderlist and TickTick.
Highly customizable – These tools provide a vast array of features, formats, templates and automations that allow for high levels of customization. But the interfaces tend to be more complex. Examples include Asana, Teamwork Projects and OmniFocus.
Key questions to determine your preference:
How tech-savvy is your team? Less tech-oriented users likely prefer simpler tools.
How established are your processes? Mature teams with set workflows can benefit more from customizing tools.
How much handholding do teammates need? More support requires simpler solutions.
How flexible are you? Highly structured teams tend to prefer customizable tools.
How much time do you have? Customizing complex tools requires time and effort.
In general, if your team:
Is just getting started – A simpler tool is likely best. You can grow into a more advanced solution over time as processes develop.
Has established workflows – A customizable option that you can tailor to your specific needs will prove most effective.
So determine if your team prefers an accessible tool that "just works" or one that can be highly modified to perfectly complement your workflow. Then seek options that offer an appropriate balance of simplicity and customization.
Mac, iOS and Web compatibility
When choosing a project management tool for mac, ensure it has apps for the devices your team uses the most.
This includes:
Mac – For team members who primarily use MacBook laptops or iMac desktops. Look for native Mac apps.
iOS – For those who rely heavily on iPhones or iPads. Consider iOS apps in addition to Mac software.
Web apps – For team members on Windows or Android devices. Look for solutions with web apps that can be accessed from any browser.
Offline access – Some tools allow you to work offline on mobile devices, then sync when reconnected. This is especially important for field or frontline workers.
Tools with:
Only Mac apps – Work best for teams that primarily use MacBooks and iMacs.
Mac and iOS apps – Provide wider accessibility for teams that also heavily utilize iPhones and iPads.
Web apps – Offer the most flexibility for multi-platform teams.
Consider expandability
When choosing a project management tool for your Mac-using team, it's important to consider how well the solution can scale and expand along with your business and team size over time.
Signs a tool is expandable:
Pricing tiers – The software has multiple subscription plans at different price points to accommodate teams of various sizes.
team limits – Higher-tier plans support larger numbers of users, more data storage and heavier API usage.
Custom fields – The tool allows you to add custom fields, forms and templates as your data needs grow.
Integrations – The solution integrates with an increasing number of apps as your ecosystem expands.
Reporting – Advanced analytics and reporting are available for larger teams.
Support – Premium tiers offer access to dedicated support for enterprise customers.
So assess the solutions you're considering based on:
The tool's pricing plans – Do higher tiers support the number of users and data volume your team may require in 1-2 years?
Data needs – Can the tool scale to manage significantly more tasks, projects and data over time?
Customizability – Does it provide enough flexibility to modify fields, templates and views as your processes evolve?
Integrations – Will key integrations be available as you adopt more apps?
Reporting – Are sufficient analytics and metrics available for a larger organization?
Support – Can you access dedicated resources to help you optimize the tool at scale?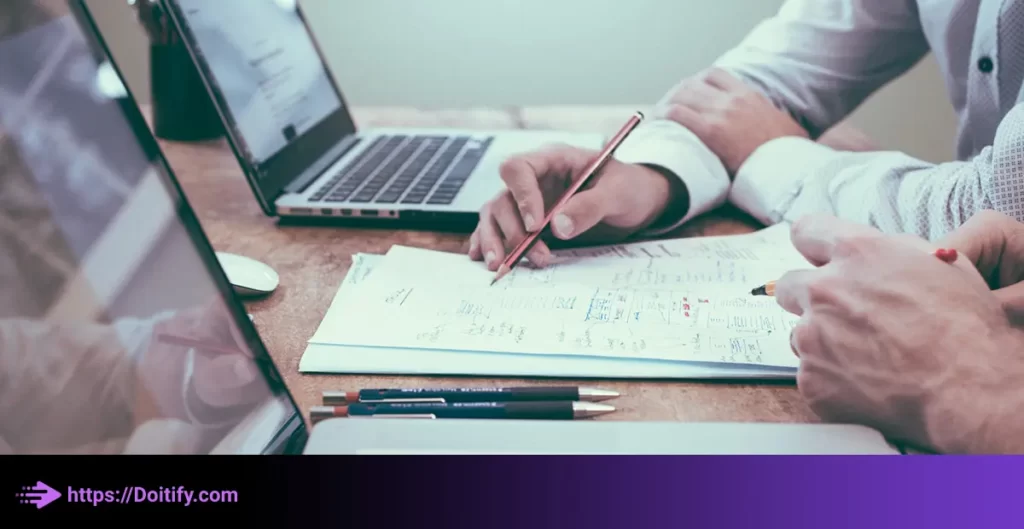 We have been written about Simple Project Management Tool in another article.
Tips For Successfully Implementing Your New Tool
Communicate The 'Why' Behind The Change
Explain to your team why upgrading or changing your project management system is important. Provide the background and reasons for the change to help secure buy-in.
Provide Training And Onboarding Resources
When rolling out a new tool, offer various training options like how-to guides, video tutorials, live demos and one-on-one sessions to ensure teammates know how to use the system properly.
Set Clear Expectations
Clearly define how you expect the new tool to be used and by whom. Set guidelines around tasks like assigning work, adding files, commenting and more.
Designate 'Super Users'
Appoint several team members to act as experts who can help train others, answer questions and champion effective tool use.
Start Small And Scale Up
Begin by using the new tool for one or two active projects before rolling it out team-wide. This allows you to work out any kinks first.
Integrate Into Existing Workflows
Where possible, configure the tool to complement rather than disrupt your team's current processes and rhythm of work.
Track Usage And Get Feedback
Monitor how actively the tool is being used and gather input from teammates to make refinements that boost adoption and productivity.
Celebrate Successes
When the new system helps produce tangible results or wins, recognize those achievements to encourage continued proper use.
Evaluate And Improve Over Time
Continue to assess how well the tool meets your evolving needs. Be willing to adjust processes or change solutions if better alternatives arrive.
Reinforce The Value Over Time
Periodically remind your team why the tool is important and share specific examples of value to maintain engagement and use.
We have been written about Project Management Software in another article.
Top Project Management Tools For Mac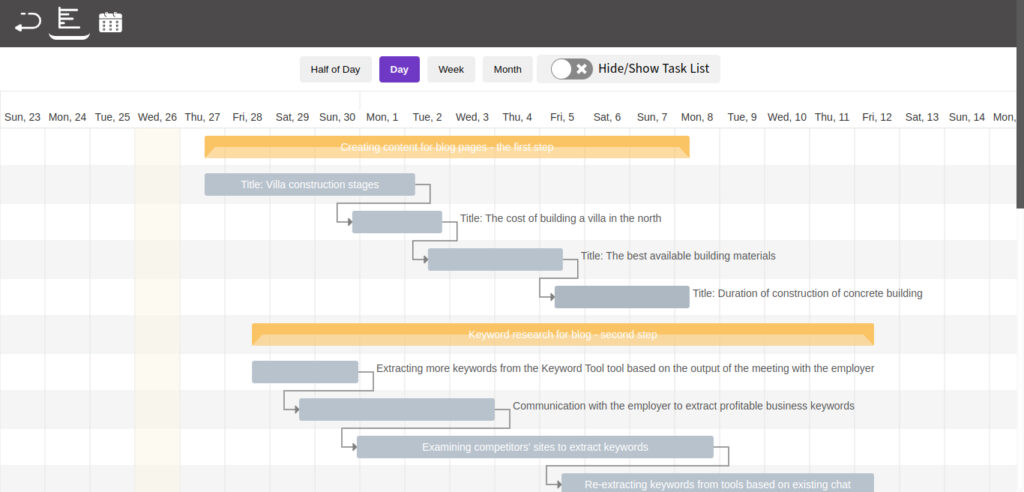 Mac users typically value simplicity, elegance and seamless integration in their apps and tools. A web-based project management solution like Doitify is professional project management tool for mac that can provide an intuitive, well-designed experience that matches Mac users' aesthetic preferences. Doitify offers features like Gantt charts, checklists and dashboards that visually organize information in a way that naturally appeals to Mac users who tend to prefer visual over text-based organization. The web interface can deliver a clean, distraction-free environment that allows Mac users to remain focused on their work.
Web apps also provide the advantage of being accessible from any device, allowing Mac users to easily switch between their MacBook or iMac for full-screen productivity and their iPhone or iPad when on the go. Mac users will appreciate Doitify's support for offline work that ensures tasks remain accessible and work can continue, even when an Internet connection is not available. With web apps, updates are automatically applied to all devices simultaneously, ensuring Mac users always have the latest features and enhancements without needing to install app updates separately on each device.
Overall, a properly designed web app project management solution like Doitify has the potential to provide Mac users with many of the benefits they value, including a clean, visually intuitive experience; cross-device accessibility and integration; offline support; and automatic updates. If Doitify as project management tool for mac delivers a well-designed and fully-functional web app interface, it could prove a compelling option for Mac-focused teams and businesses.
Doitify aims to provide a comprehensive set of features for efficient project management and remote team collaboration. Some of its highlights that would appeal to Mac users include:
Gantt charts – Visual project planning tools that Mac users prefer for organizing information.
Checklists – Provide a structured yet flexible approach to managing tasks that aligns with Mac users' style.
Time tracking – Ensures Mac teams work efficiently and hit deadlines.
Employee performance dashboards – Help Mac managers optimize their teams.
Offering customization – Allowing Mac users to tailor Doitify to suit their unique workflows.
Best for: Teams and businesses
Platforms: Web-based
Doitify Pricing
Free plan with 5 members and Premium plan starts at $0.5/member
Doitify Features
Task management
Gantt charts
Checklists
Time tracking
Performance dashboards
Customization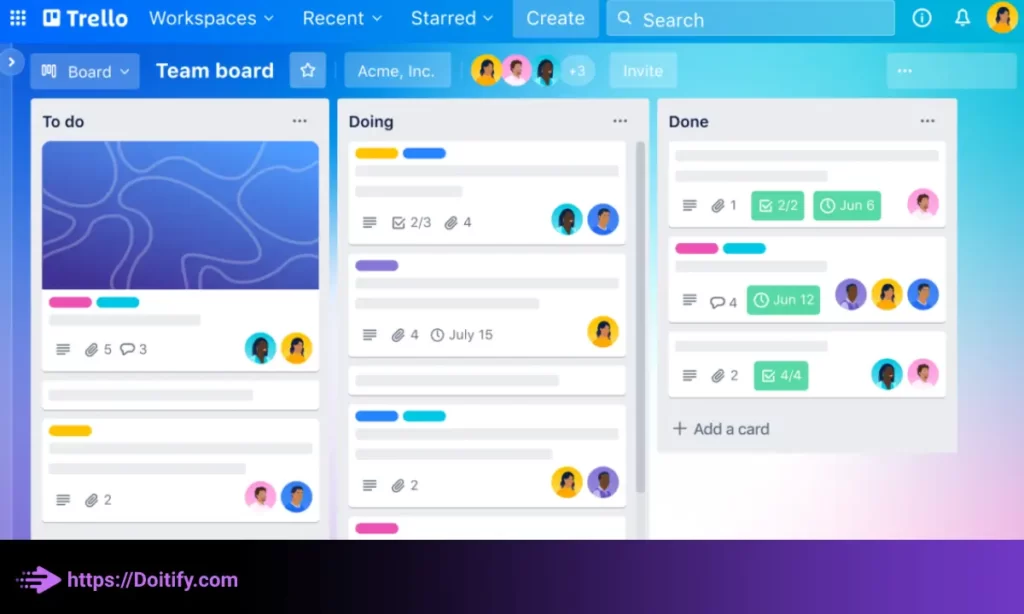 Trello is one of the most popular and easy-to-use project management tools for Mac. It provides an intuitive visual interface that helps you organize tasks, track progress, and collaborate with your team.
Overall, Trello provides an accessible and flexible visual approach to project management that is perfect for teams just starting out or those that need a simple but effective solution. The free plan already offers plenty of features, while the premium versions provide more integrations, file attachments, and automation.
Best for: Agile teams, visual workflows
Platforms: Mac, iOS, Web
Trello Pricing
Free to $9.99/user/month
Trello Features
Visual Kanban-style boards – You can organize your projects into boards with lists and card. The cards represent tasks or action items.
Assign tasks to team members – Simply @mention a teammate on a card to assign it to them.
Add attachments, due dates, and checklists – You can upload files, set due dates, and make checklists right on the cards.
Real-time collaboration – As teammates make changes or comment on cards, those updates happen in real time so everyone stays in the loop.
Integrations – Trello integrates with tools like Gmail, Dropbox, Google Drive, Slack and many more for a seamless workflow.
Flexibility – You can customize Trello to suit the needs of your specific projects and work style.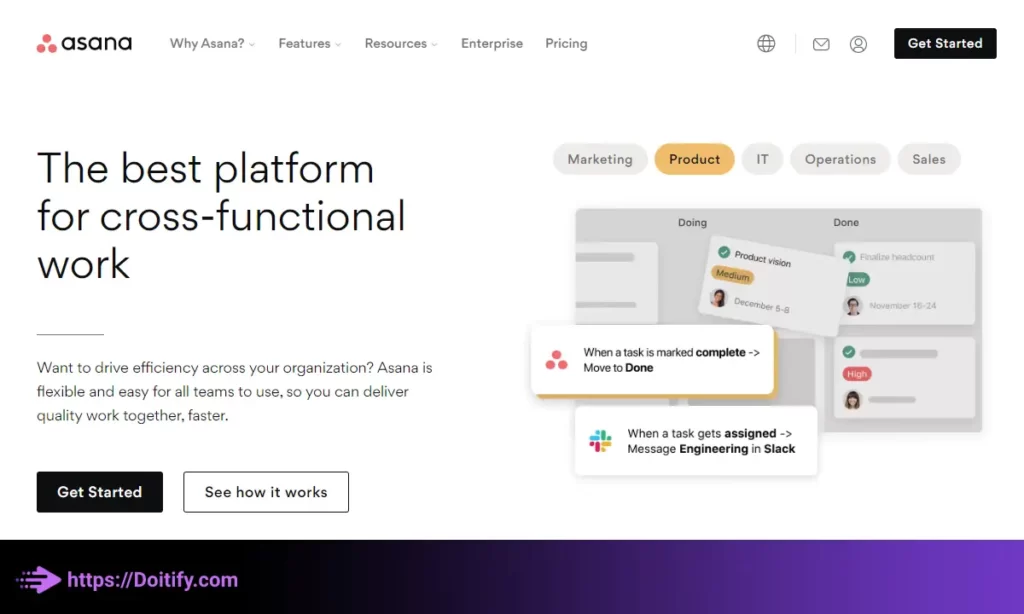 Asana is a more feature-rich and robust project management solution for Mac users. It provides powerful tools that help teams organize work, track tasks, and manage projects from start to finish.
Asana is suited for teams that require more robust and customizable features than simpler tools offer. The free version is limited while premium plans provide more features, customization options, and integrations.
Best for: Teams of all sizes
Platforms: Mac, iOS, Web, Windows, Android
Asana Pricing
Free to $10.99/user/month
Asana Features
Task lists and board views – Asana offers both list and board views so you can organize tasks however works best for your team and projects.
Assign tasks – You can @mention teammates or teams within Asana to assign tasks.
Track task status – Asana allows you to change task statuses, add due dates, set reminders, add comments, upload files, and create subtasks.
Customize workflows – You can customize fields, automate repeatable tasks, and create your own templates to fit your unique workflow.
Real-time updates – As teammates make progress or add comments, the updates happen in real-time so everyone sees the current status of tasks and projects.
Integrations – Asana integrates with tools like G Suite, Slack, and Github to pull in data from across your systems.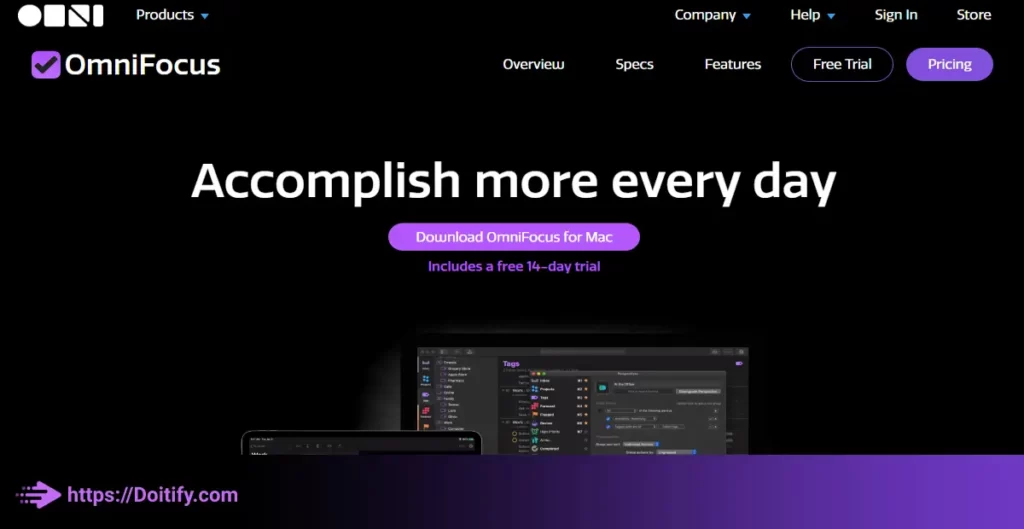 OmniFocus is a powerful and highly customizable GTD (Getting Things Done) task management software for Mac users. It helps you organize tasks, projects, and next actions in a flexible yet intuitive way.
OmniFocus' power and versatility sets it apart, though it does come at a higher price point compared to more basic task managers. The app excels at helping users thoroughly plan and organize both tasks and projects according to the GTD methodology.
Best for: Power users, GTD methodology
Platforms: Mac, iOS
OmniFocus Pricing
$39.99 to $79.99
OmniFocus Features
Hierarchical organization – OmniFocus allows you to organize your tasks into a hierarchical structure of projects, folders, and tasks.
Custom perspectives – You can create custom views or "perspectives" to filter and view your data in the way that works best for you.
Repeating and deferred tasks – OmniFocus can handle repeating tasks as well as defer tasks to a specific date.
Rich tagging system – OmniFocus uses a powerful tagging system that allows you to categorized and filter tasks in many ways.
Integrations – OmniFocus can integrate with iCal Calendar and Reminders to sync data and due dates.
Templates for common types of projects – OmniFocus provides templates for projects like errands, events, and trips to simplify setup.
Flexibility – OmniFocus provides an extremely flexible environment for you to organize and plan your work in the way that suits you best.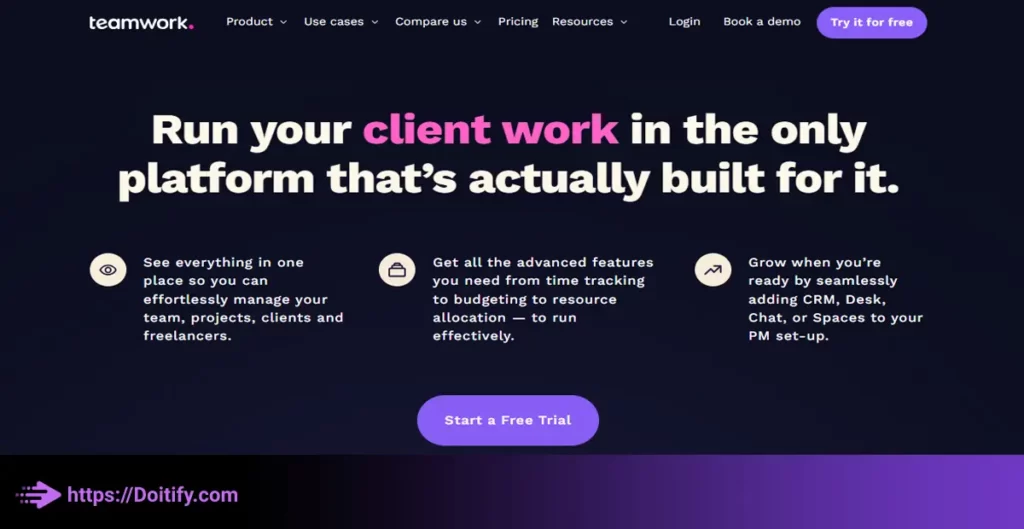 Teamwork Projects is a comprehensive yet easy-to-use collaborative project management tool for Mac teams. It helps groups organize projects, assign tasks, track progress and collaborate in real time.
While more tailored to teams and projects rather than individuals, Teamwork Projects provides a comprehensive toolkit for organizations of all sizes to plan, execute and manage projects from start to finish. The premium pricing tiers offer additional features and integrations for growing teams.
Best for: Teams of all sizes
Platforms: Mac, iOS, Web
Teamwork Pricing
From $6.67/user/month
Teamwork Features
Gantt charts – Teamwork Projects provides Gantt charts to help teams plan projects, assign resources and track progress against deadlines.
Templates – The software comes with several project templates that you can customize for your specific needs.
Real-time updates – As team members update tasks, add files or comment, all changes happen in real time within the app.
Discussions – You can have in-app discussions about projects, tasks or files to ideate and make decisions as a team.
File sharing – Team members can upload, comment on and discuss files relevant to the project directly within Teamwork Projects.
Custom fields – Custom fields can be added to help track important project details and metrics.
Integrations – The software integrates with tools like Slack, Google Drive, Asana and Trello for a unified workflow.
We have been written about Personal Project Management Tool in another article.
Conclusion
The right project management tool can boost productivity and results for your Mac-using team. But selecting software that truly meets your unique needs requires careful consideration of several factors:
• Individual vs team needs – Clarify if you need a basic task manager or a fully collaborative solution.
• Key features – Determine which capabilities would make the biggest impact for your workflow.
• Simplicity vs customization – Assess your preference on the spectrum from easy-to-use to highly customizable tools.
• Free vs paid plans – Evaluate if the fundamentals of a free tool suffice or if premium features justify the cost.
• Device compatibility – Ensure the solution has apps that give your whole team intuitive access.
• Expandability – Consider how well the tool can scale along with your growing team and data volumes.
• Team input – Gather honest feedback from teammates to identify a fit that works for the entire group.
• Work style fit – Ultimately, prioritize a solution that complements rather than disrupts how your team naturally operates.
By thoroughly evaluating these factors, reflecting on your unique context and needs, and trialing multiple options, you'll find a project management tool for Mac that maximizes value for your team now and in the future.
The right software won't solve productivity issues on its own. But when chosen carefully and integrated properly into your workflows, it can become an invisible yet powerful ally in helping your team achieve results.
With a little research, some trials and input from your colleagues, you can identify a project management solution for Mac users that truly propels your team forward – without getting in the way.
FAQs
What are the main types of project management tools for Mac?
There are tools focused on basic tasks and to-do lists for individuals and basic task managers as well as fully collaborative solutions for teams like Trello, Asana and Teamwork Projects.
Which tools are best for individuals vs teams?
Tools like Wunderlist, Microsoft To Do and TickTick work well for individuals while Asana, Teamwork Projects and Trello excel for teams that need task assignment, file sharing and collaboration.
What features should I look for?
Priority features depend on your needs but often include task lists, boards, reminders, assigning tasks, file sharing, integration and flexibility.
Should I get a free or paid tool?
Start free to confirm the basics work for you, then upgrade when premium features become essential. Paid plans unlock more integrations, automation, customization and support.
Which tools offer the most flexibility and customization?
OmniFocus, Doitify, Asana and Teamwork Projects provide high levels of flexibility through custom perspectives, templates, fields and automations.
How do I ensure my team will adopt the new tool?
Gather team input, provide training resources, designate experts, integrate into current workflows, clearly communicate the benefits and celebrate successes.
How do I choose the right tool for my needs?
Evaluate individual vs team needs, most important features, simplicity vs customization desires, free vs paid plan value, platform compatibility and work style fit. Then test drive multiple options.